Canapé - Trendy, Elegant, and Eco-friendly
Contributing Author: Kayley
Being a PR of a trendsetter brand in Hong Kong, we constantly host a variety of event parties to keep our clients in the loop, no matter if it is a large-scale product promotion or a cozy small-scale media gathering, we used to choose hotel setting as our number one venue choice, why? To be honest, just because it is a one-stop with F&B all in one, which is tremendously time-saving for us especially we also organize small parties for internal celebrations.  However, since the outbreak of COVID-19 in Hong Kong, arranging such events has become extremely complicated in 2022.  Well, life must go on, to ensure the party goes smoothly and a pleasant guest experience, we realized that the key lies in delicate food, especially different types of canapé that can help to highlight our party theme and charm our guests.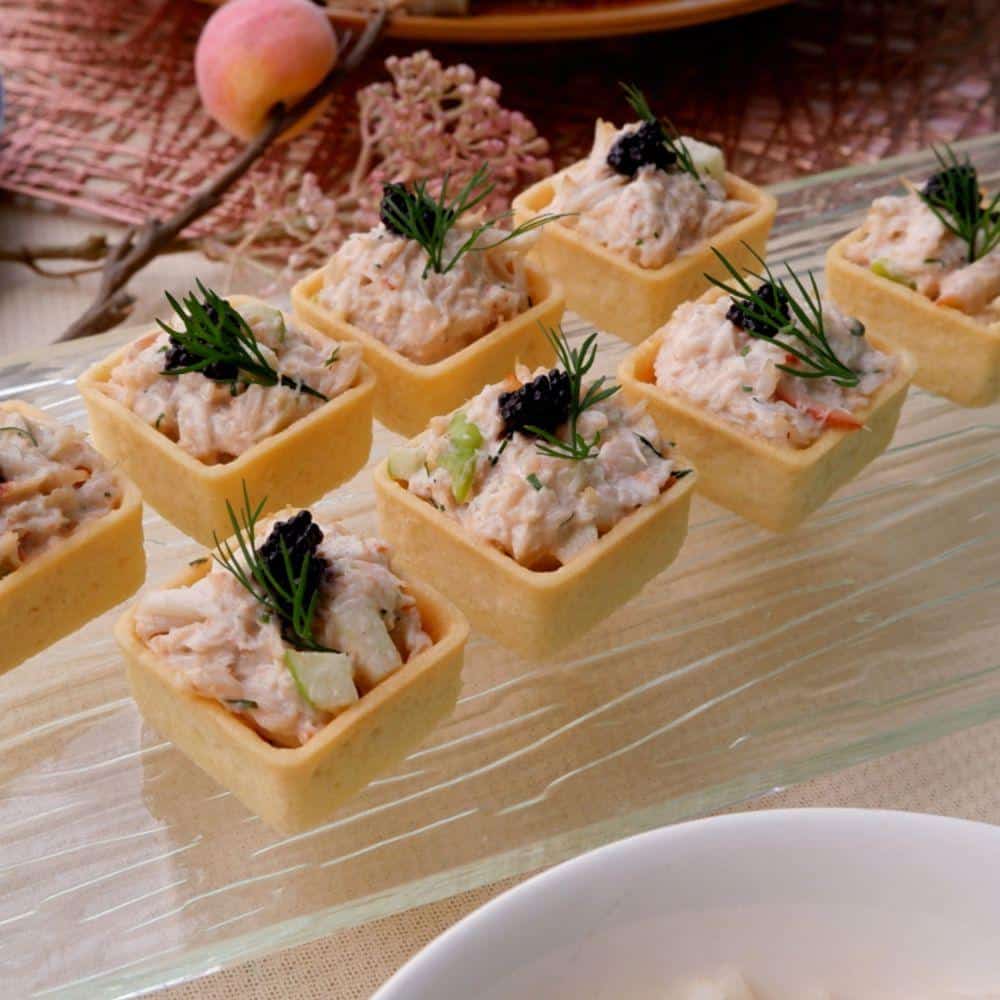 The charm of bite-size
Party food, often called canapé, or "finger food" by others, is finger-sized food (or food that can be reached with three fingers). Why only have bite-size food at an event party or cocktail party? Not only it's handy, but it can also be put into the mouth elegantly without any mess-making. Most importantly, it won't mess up the appearance of our well-dressed and fashionable guests, as if "eating" has never happened. . . .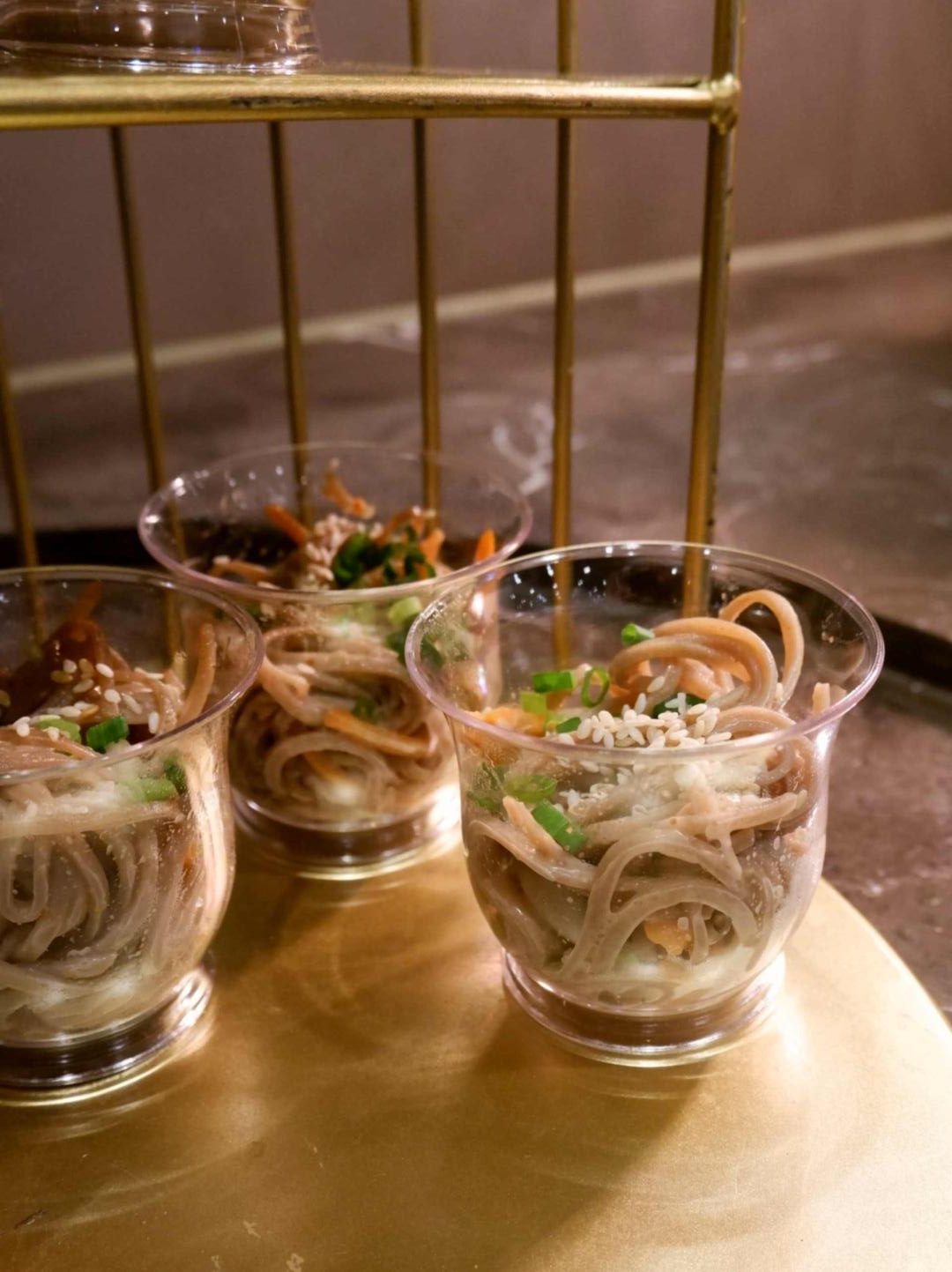 History of Canapes
As early as the 18th century, the French had specially prepared hors d'oeuvre for the guests before meals, canapé is one of them, these finger foods are made to be held with one hand so that you can hold a drink in your other hand, and eaten in a single bite with no mess, guests can also get to taste different kinds of food without being full before the sitting-down meal.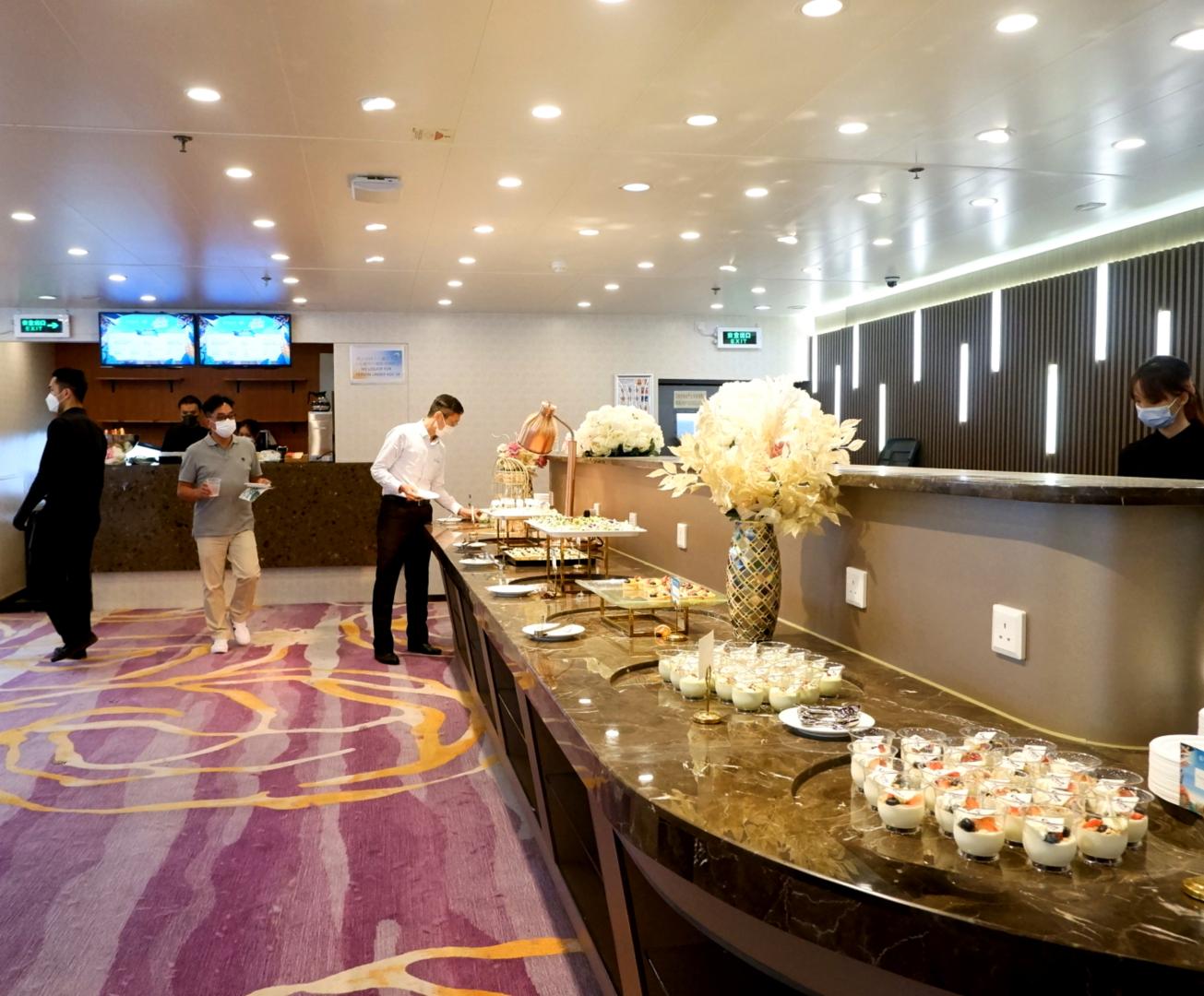 Popular choice for party
Today, this kind of "finger food" has become a popular catering food choice for business and private banquets and cocktail parties. Some catering services even offer private chef service to serve and assemble the canapé on site. Canapes packed in a decent wooden takeaway box is also a new trendy product under pandemic. If for any reason a standing-up party is not what you are planning for, the canapés box can also be catered to customer's tastes and requirements, the canapé box is divided into 4, 6, or 9 compartments, customers can choose the quantity and food choices to suit their needs, leftover can be easily taken away to minimize any food waste.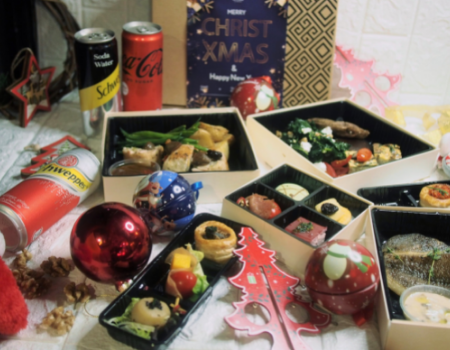 The rise of Canapes box
We recently have quite a bit of lunch meetings, and ordering canapé has become our favorite as we can fulfill the sweet and savory dream all in one box, I have to say I do line my own pocket when it comes to food choices, the spinach & wild mushroom frittata is definitely a must, the mini Angus cheeseburger is cute and tasty, too. For lunch meeting purposes, I tend to order the executive food gift box which will contain 9 different types of sweet and savory goodies. Well, fighting with an empty stomach will never get to the goal, right?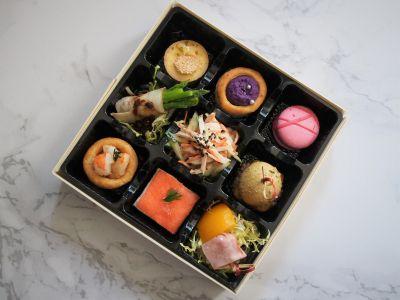 Nine-in-One
Seriously, with 9 different types of food all in one box, it definitely stimulates my appetite just from looking at it. Our business partners had asked us for the contact of our catering service and planning if they ever have any event or company party, they would like to have a private chef to serve them the canapé on the spot, however, with the pandemic still going on and the concern of hygiene issue, ordering the canapé box might be another choice for them then.